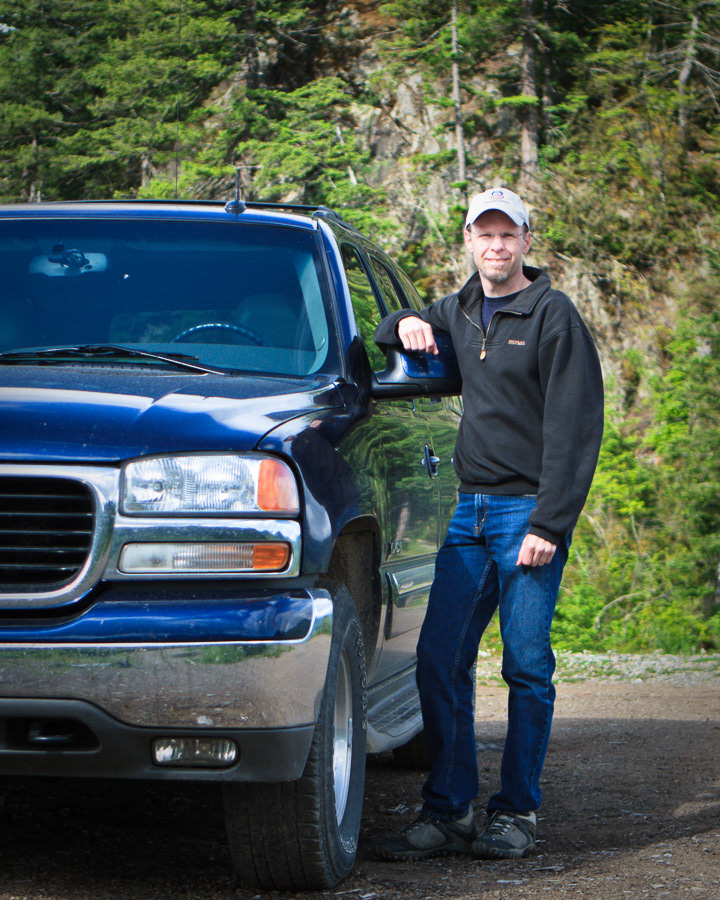 Growing up in the Northwest I've learned to enjoy the natural beauty that surrounds me. From my youth in the Puget Sound region to my college years at Washington State University to my current residence in Southwest Washington I've experienced the best the Northwest has to offer. Today I strive to capture the pleasures and feelings of the Northwest in my photographs.
I was introduced to trains and railfanning at an early age with trips 'down to the depot' with my Dad in Noxon, MT. My railfanning interest blossomed in 1979 with my first railfan adventure to Stampede Pass. The thrill of searching the line for trains sparked my railfanning interest and my love for the outdoors.
I began photographing using my parent's equipment in the early 1980s. With the gift of a Canon AE-1 in 1987 I began taking photographs in earnest. While learning how to improve the composition and quality of my photos I've discovered outdoor photography and the joys of capturing the world around. Today, in addition to my railroad passion, I also look to capture the natural and built environment.
As a resident of Southwest Washington I frequent the area working to capture unique visions of the area. For outdoor enjoyment I love to visit the Columbia River Gorge, the central Oregon Coast, Montana, and the high deserts of eastern Washington and Oregon.
Questions about my work can be sent to my e-mail: eshoms@gmail.com